Meklit Hadero (known as Meklit) links the development of her musical style to mobility and the multiple places she has lived:
"I was born in Ethiopia, grew up in Brooklyn, and have lived for the past 16 years in the San Francisco Bay Area. These places are my sonic homelands and I make music that touches all of them. I am inspired by the unique melodies, rhythms and scales of Ethiopia. I am moved by the improvisation of jazz . . . the way it lets you make the music new every single time you play it, and the connection it gives me to the heart and history of the US. I am a singer-songwriter at the core, deeply influenced by that American folk ethos that anyone can sing their truth if they can strum a chord or two."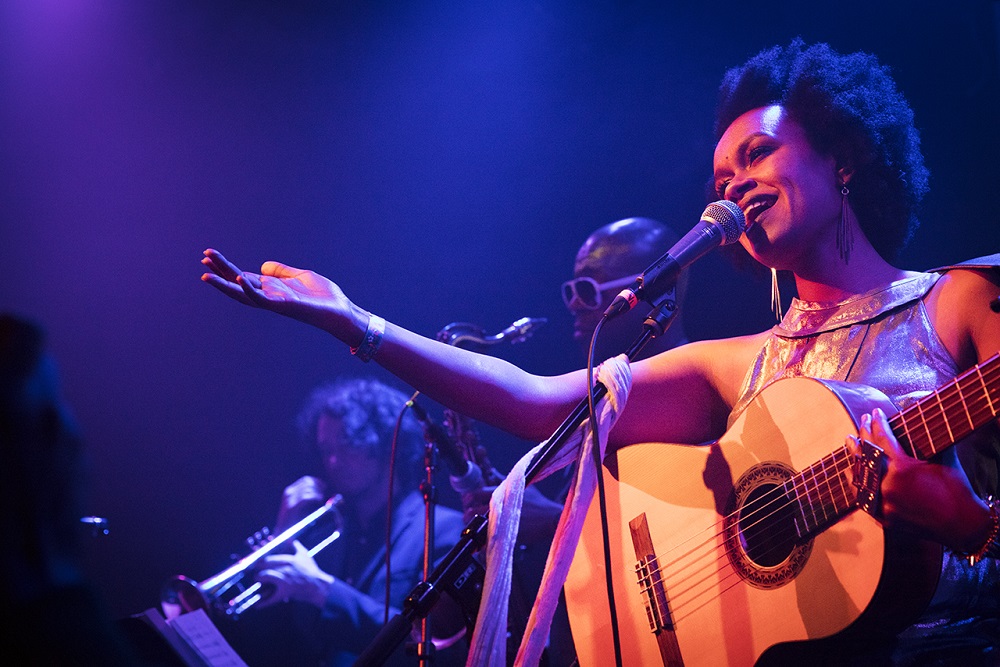 The genesis of Meklit's songs and her creative process as a composer, lyricist, singer, and dancer inhabit her songs' lyrics and music. They emerge from wherever her current location is, suspended somewhere between her Ethiopian birthplace and her beloved San Francisco. As the title track on Meklit's CD This Was Made Here tells us:
Daydreams / oceans / compass / open / two homes / in strange clothes / let the seams show / translate / pass on / transmission and omission / names get braided / as we are / this was made here
Meklit arrived in the United States as a young child in the early 1980s, brought by her parents fleeing the violence of the Ethiopian revolution. After spending her college years at Yale University, in 2004 Meklit chose her own home and migrated to San Francisco. The Bay Area provided an environment in which Meklit's creativity could flower, along with her many social initiatives to support other immigrants and communities of color.
Meklit's music has never fit a single category, although singer/songwriter is the designation she finds most capacious and comfortable. Her CDs embrace an array of cross-cultural global styles as well as American folk, jazz, and blues. Growing up in the United States rendered Meklit "a student of the greats like Joni Mitchell and Bob Dylan", with a special affection for Leonard Cohen's music. But Meklit also spent hours listening to her parents' treasured collection of Ethiopian cassettes, inflecting her sense of melodic contour, rhythm, and vocal style.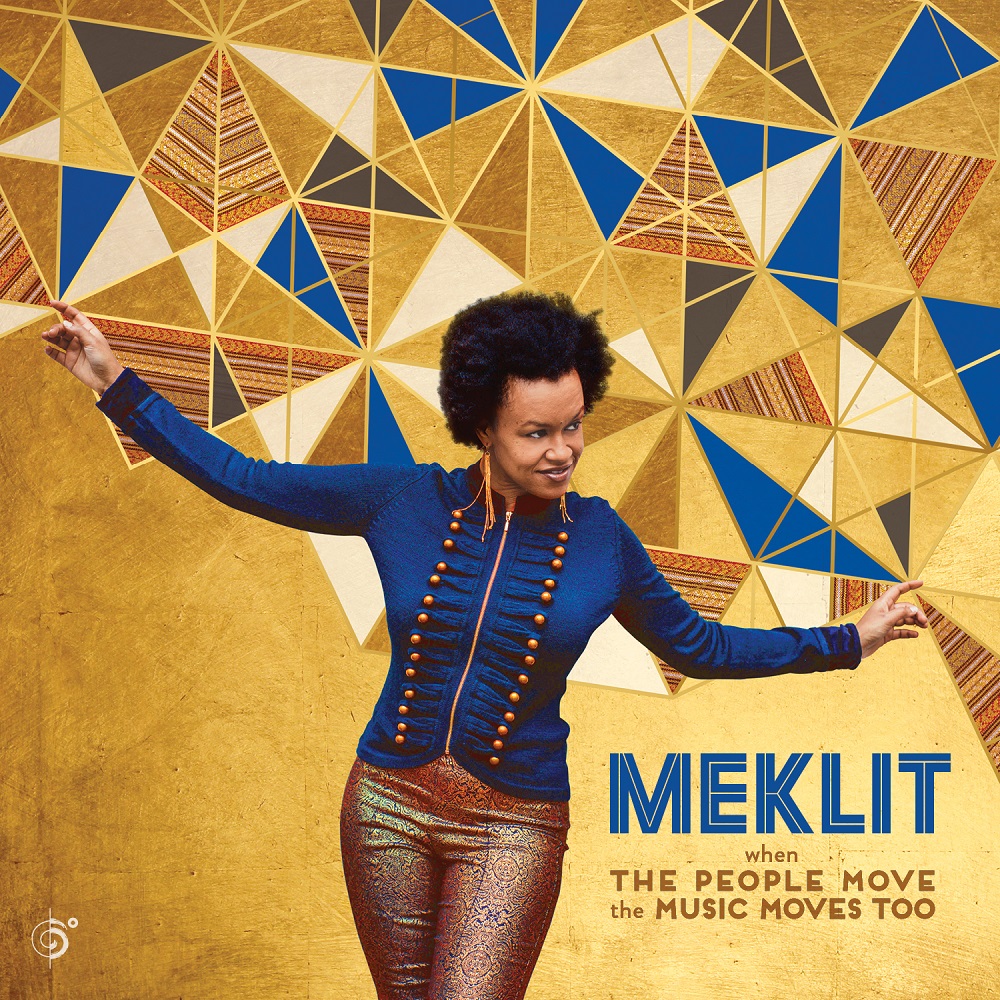 When she performs a traditional Ethiopian song in Amharic, one of which she includes on nearly all of her albums, the stylistic seams show. Meklit's multiple perspectives are heard and seen in the traditional Ethiopian song "Kemekem" (I Like Your Afro) in which one performance turns toward Ethiopia, while another refracts the African American consciousness Meklit embraced in the US. See Meklit Music for a more traditional performance, in contrast to the music video "Kemekem" in which dance styles from salsa and tango to the Ethiopian shoulder dance, isskista, complement Meklit's vocal style replete with timbral shifts.
If Meklit's songs are "constantly bringing together the tattered corners of a disparate and fragmented world," Meklit has also undertaken philosophical and artistic explorations through song that are literally cosmic in their purview. Anchored by tenets of Afrofuturism but bounded only by the composer's imagination, Meklit explains that "when someone asks you where you are from, you name a country and it means something. . . But beyond place, there are older stories, of hydrogen, helium, and the stars." Her song "Supernova" masks a subtle allusion to Ethiopia, alluding to a fossilized skeleton (the Australopithecus afarensis), internationally known as Lucy, excavated during 1974 in Ethiopia's southeast.
Where did you come from?

Where did you grow those bones?

Midnight is a mirror

Look up your reflection falls
Only occasionally does Meklit sing the music of others. Unforgettable is her rendition of Zoe Mulford's "The President Sang Amazing Grace," a dual musical commemoration of the 2015 massacre by a white supremacist at Emmanuel AME Church in Charleston, South Carolina as well as a response to the rendition of "Amazing Grace" performed by President Barack Obama during the funeral for one of that massacre's victims. Accompanied by the Kronos Quartet, Meklit sounds witness to a national tragedy, affirming her relationship to a sonic homeland, and conveying her musical truth.
---
Bibliography
"Kemekem" ("I Like Your Afro"). Meklit. We Are Alive." Six Degrees Records L-19379 (2014)
"Supernova." Meklit. When the People Move the Music Moves Too. Six Degrees Records L-193979 (2017)
Quotations are drawn from Meklit Music: Meklit's narration in concert, and the author's interviews with Meklit. With thanks to Meklit for these photographs and her collaboration.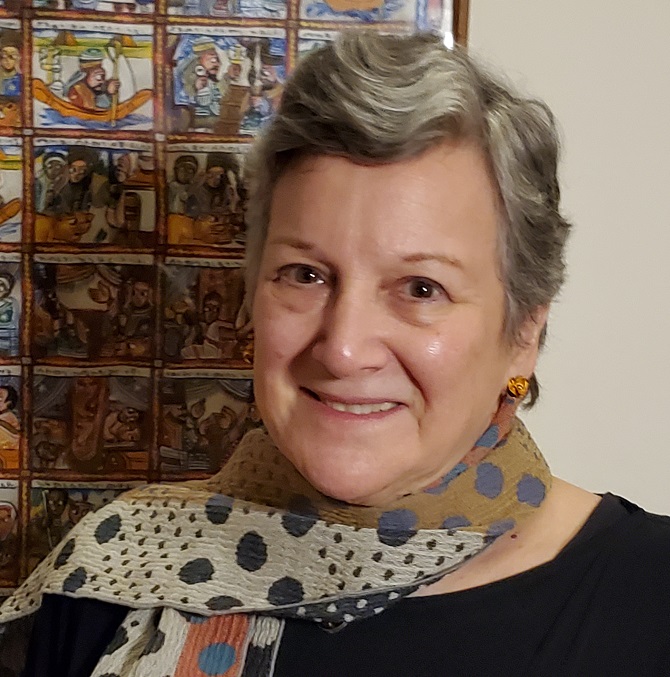 Guest Blogger: Kay Kaufman Shelemay
I am a professor in both the Departments of Music and in African and African American Studies at Harvard University who has written a number of books on Ethiopian music and the worldwide Ethiopian diaspora that has emerged in the last half century.  My forthcoming book, Sing and Sing On. Sentinel Musicians and the Making of the Ethiopian American Diaspora, will be published by the University of Chicago Press in 2021. You can learn more about me here.