Women's singing, in extremis, has frequently been associated with the non-verbal; with the maternal 'Ach!' explored by Friedrich Kittler, the operatic 'angel's cry' discussed by Michel Poizat, or the 'intermaterial vibration' examined by Nina Sun Eidsheim. The example I'd like to introduce here might be considered extreme in some ways but is grounded in words in a way that explores and explodes their acoustic and semantic content. It raises some interesting questions about how women sound in song.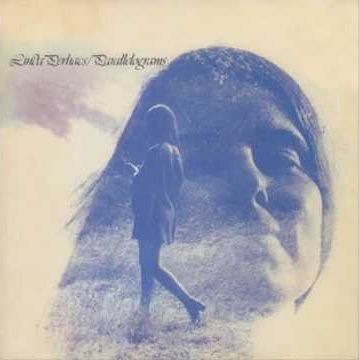 The title track of Linda Perhacs's album Parallelograms (1970) lists geometric shapes:
Paralelo-lelo-gram
Paralelo-lelo-lelo-lelogram
Spiralelo-lelo-gram
Spiralelo-lelo-lelo-lelogram
Quadrehedral
Tetrahedral
Mono-cyclo-cyber-cilia

Paralelo-lelo-gram
Paralelo-lelo-lelo-lelogram
Spiralelo-lelo-gram
Spiralelo-lelo-lelo-lelogram
Semi para bolic
Semi metra bolic
Radio-larial-uni-cellular
A Pitchfork review of the reissued album praised the track 'Parallelograms' as 'mindblowing' but admits that 'other songs deal with girly things like brawny mountain men, dolphins, moonbeams and cattails, the pastel colors of dawn …' (Beta). The words are in some sense nonsense or arbitrary – they could be about 'girly' sunsets or whatever. It's possible to hear them simply as unusually, impressively multi-syllabic but there is also something mesmerizing about the fact that they are words that are not usually sung, that they belong to a scientific world. It is a list aria (in da capo form) but cosmic rather than comedic.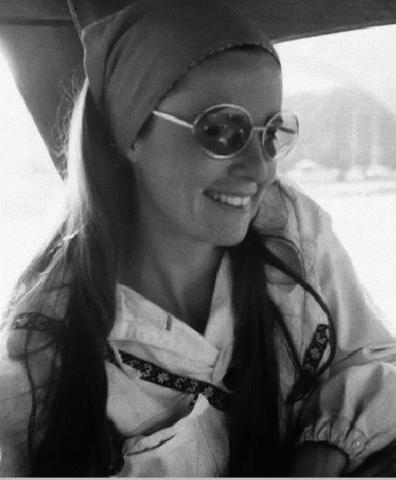 Perhacs described 'Paralellograms' as 'a three-dimensional sound sculpture rather than a linear song.' She explained in an interview (Seckman):
To me, it has always meant a sculpture of moving sound and color and light. The lyrics are geometric words with surround sounds that move in the shapes of the words. The geometric words are all a natural part of our universe. A parallelogram is a geometric shape similar to the DNA molecule that pervades our whole universe. There's even a NASA photo of an entire galaxy in the shape of a parallelogram. There are so many repeat patterns in nature, so many interlocking balances and patterns that compose the entire system.
The words, then, matter more than might at first appear – because they are matter. They reflect Perhacs's attunement to the natural world. It is a discourse of Californian life as well as an approach to writing song that rejects linear narrative structures.
Perhacs's description of 'Parallelograms' as 'a three-dimensional sound sculpture' also expands the notion of what a song can be. In the sung verses, accompanied by picked guitar, Perhacs's voice is multi-tracked, layered over itself in gentle counterpoint (apparently she was disappointed by the effect on the 1970 album and enjoyed the improvements of the remaster released thirty years later). It is a cossetting sound. After the first two verses, however, there is a psychedelic interlude, all ambient noise and spiraling vocals – a nightmare lurking behind the comforting shapes. Then, almost as if nothing has happened, the first verse slips back in. The track ends as perfunctorily as a song like this can, with an unresolved chord halo-ing 'Mono-cyclo-cyber-cilia'. It could interlock with other songs, or with repeated hearings: shapes in song becoming the shape of a song.
---
Notes
The banner photo is by Joe Mabel of Linda Perhacs performing at the Fremont Abbey, Seattle, Washington, 22 March 2014. It is licensed under the Creative Commons Attribution-Share Alike 3.0 Unported license.
Friedrich Kittler, Discourse Networks 1800/1900, trans. Michael Metteer with Chris Cullens (Stanford, 1990)
Michel Poizat, The Angel's Cry: Beyond the Pleasure Principle in Opera, trans. Arthur Denner (Cornell, 1992)
Nina Sun Eidsheim, Sensing Sound: Singing and Listening as Vibrational Practice (Duke, 2015).
Andy Beta, 12 Aug. 2003, https://pitchfork.com/reviews/albums/6521-parallelograms/
Cathy Hester Seckman, 'Dream on …' RDH 26: 10 (2006), 28, 30, 32.