One of my oldest musical memories goes back to the early 1960s, when as a boy not yet ten in Barcelona I listened to my two older brothers' 45 rpm singles in their bedroom, a space I also used as a playground. I still remember our old suitcase record player they had to take out of a closet in order to open it in two pieces on the floor, before plugging it in to listen to the few recordings they had; that was something I was not allowed to do for quite a long time. My older brother, though, left home soon and with him went the recordings, never to be seen again. Indirectly and without their knowledge, my teenage brothers had exposed me to songs of the sixties.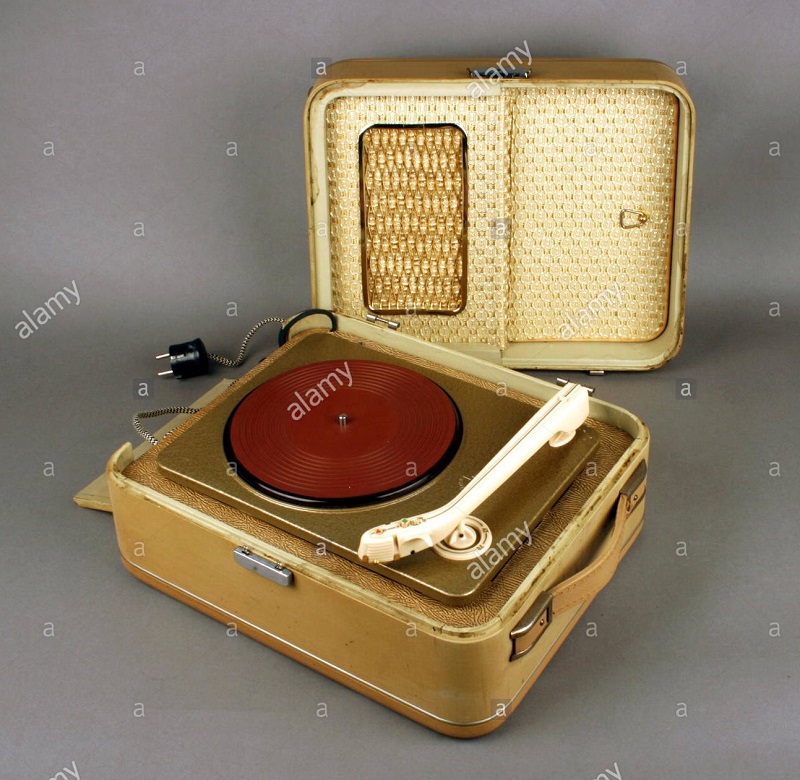 Only three years ago, in 2018, I prepared as a volunteer a few music presentations for a group of mild Alzheimer's patients. For the first session, I tried to explore with them repertory of traditional music from the online platform I had been working on (Fondo de Música Tradicional IMF-CSIC), but soon I realized that those people slightly older than myself were, like me, city people, with almost no music references in their lives to the repertory of oral tradition beyond a few children's songs. For the second session, I decided to look for a different kind of repertory, and began a search for all-time classics of popular music in YouTube. In the process of casual searching, and as a product of serendipity, a familiar face began to pop up on the right panel of my screen; I could hardly believe it was her face again: Françoise Hardy (Paris, 1944- ). My neurons started an almost fifty-year trip back to when I used to sneak into my brothers' room, to listen to my favorite singer-songwriter, while holding the record jacket with her beautiful face. Now it was not her picture, but she, herself, walking down a street in Paris, singing "Tous les garçons et les filles" (1962; video 1964).
As the video began playing, I didn't know whether to watch it or not. I thought perhaps I should let my aural memory alone resurrect the original experience and the details of Hardy's caressing voice from the deepest recesses of my brain. One by one, I started to watch her available videos, clearly recognizing some of the songs I used to know. There was again "Comment te dire adieu" (1968) and the compulsive desire to play it again and again—as I used to do, flipping the 45-rpm recording over and over—to listen to the sensual pronunciation of the letter "x" throughout the song and the spoken passages in her marvelous French, which, with just over two minutes of the piece, you could never get enough of. The power of music to bring back old, forgotten childhood times had taken me by surprise, and I looked back to try to see myself in those days listening quietly and intensely to grasp a few words of familiar French, immersed in the wonderful, melancholic, but happy, atmosphere she created. 
Those particular songs by Françoise Hardy had the power to touch my deepest feelings about the sense of musical beauty at an early age, and to recreate now states of mind inextricably connected to distant events in life, making you vividly aware of the passing of time; there is nothing you can do to stop crying as a human reaction when confronted with such sudden, unexplainable emotions. As more pieces emerged from the past—"Voilà" (1967); "Parlez-moi de lui" (1968); "Message personnel" (1973)—I realized that their chronology extended beyond childhood, and I felt compelled to remember, unsuccessfully, on which other occasions I would have listened to some of those beautiful songs, perhaps in a later LP. Her career spanned more than half a century; in it she recorded more than thirty studio albums. French popular music of the 1960s and early 1970s cannot be understood without knowing Françoise Hardy.
My musicological efforts now to document for you the exact brand and model of the suitcase record player we had at home, as well as the exact recordings I would have used, or which one of her pictures—among the many available in the internet—was really the one I faced on that now-lost record jacket while listening to "Tous les garçons et les filles," seem to me completely irrelevant. Yes, I confess, I have tried, but to no avail. Aural memory wins by a landslide over visual memory of the idealized, compound image I had kept of her face in the back of my mind. What an enormous change in the way we used to listen to music with no additional information, only a record cover, compared to what is available today.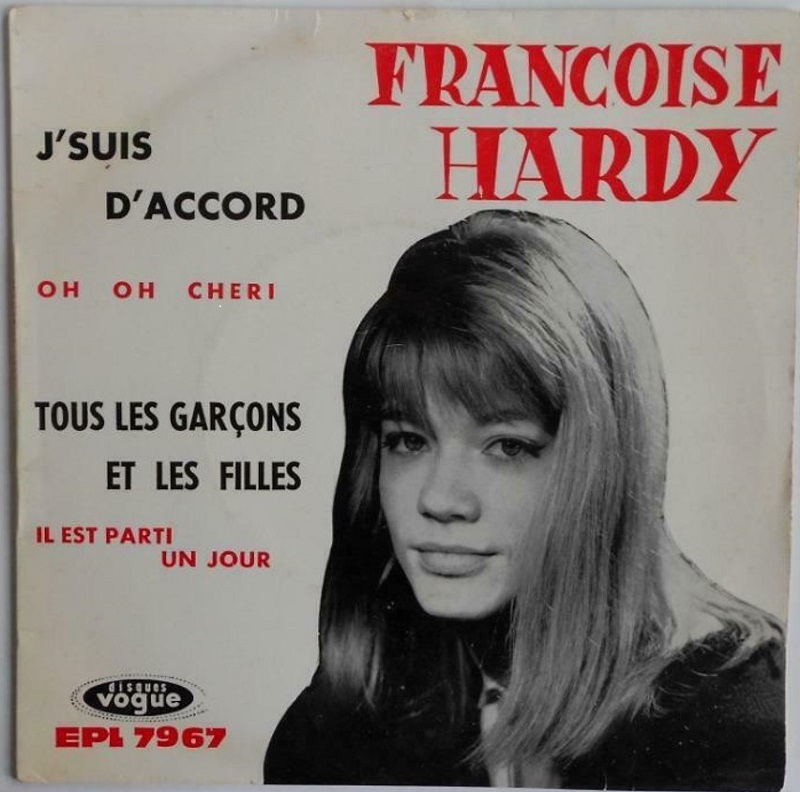 Thus, I'm giving you now the same, approximate tools with which I started back then in the 1960s with Françoise Hardy: 1) a suitcase record player somewhat similar to the one we had at home (see Figure 1); 2) the cover of one of her first 45 rpm recordings with "Tous les garçons et le filles" (Figure 2), perhaps the edition we had at home, but the memory of her picture on the cover may have been obliterated by later, better pictures on other recordings; and c) the above YouTube links to videos (I had not seen before 2018) of a few songs I remember vividly, which will give you a more realistic view of Françoise Hardy to judge for yourself. You take it from there, but be careful, you may fall in love with this extraordinary French singer.
In case you are interested, my music presentation to the Alzheimer's patients went very well and we had a great time. I prepared such a variety of repertory and performers that there was something for everyone to relate to; yet only a couple of people seemed familiar with Françoise Hardy. In the end, without knowing it, I had become the patient most open to my own presentation.
---
Note
Banner photo: Françoise Hardy in Amsterdam, 16 December 1969, photograph by Joost Evers. Dutch National Archives, The Hague, Fotocollectie Algemeen Nederlands Persbureau (ANEFO), 1945-1989. Finding aid number 2.24.01.05, item number <923-0819>